AN OVERVIEW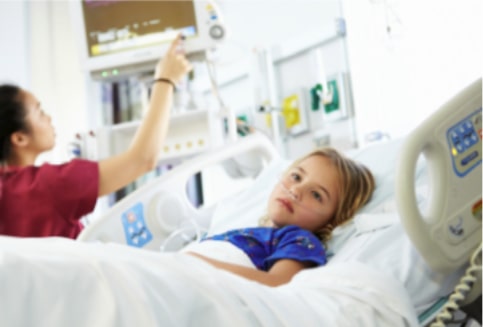 When medical device manufacturers require a custom solution for their product, they often turn to SSI Electronics, Inc.  
SSI has leveraged it's over 35 years of manufacturing interface devices for various industries, by expanding the breadth of its product offerings.  This includes augmenting its Human-Machine Interface offerings with great products such as custom and stock touch screens and hybrid keypads.   More recently, SSI has enjoyed considerable expansion in the manufacturing of medical disposable circuits.  This product class includes medical diagnostic circuits, where electronic modules are integrated on the flexible circuits.  Additionally, these include custom electrodes, which provide a convenient electrical and mechanical bridge between an electronic module and a human.
At SSI, we believe that medical devices save lives.
As a component manufacturer for these devices, we have a great appreciation for just how critical of a role we play in the success of the customers we serve, the effectiveness of healthcare practitioners, and ultimately the welfare of patients.
We thrive on finding creative solutions for complex, unique and/or rigorous environments.   The bigger the challenge, the better.  We sweat the details to ensure that we consistently provide first-class, highly-reliable products.
CORE COMPETENCIES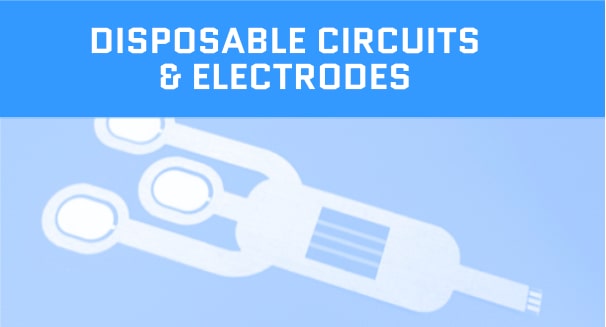 CONDUCTIVE INK PRINTING

SILVER/SILVER CHLORIDE
SILVER INK
CARBON INK

DIELECTRIC INK PRINTING (MULTIPLE COLORS)
MEDICAL ADHESIVES

SHORT & LONG-TERM WEAR
BREATHABLE & WATER RESISTANT

CONDUCTIVE HYDROGEL PLACEMENT
PATIENT COMFORT MATERIALS
CUSTOM INJECTION MOLDED CONNECTORS
ELECTRONIC ASSEMBLIES/MODULES
FOIL BAGS & OTHER PACKAGING ENCLOSURES
LABELING
CUSTOM MEMBRANE SWITCHES

ANTI-MICROBIAL MATERIALS
CHEMICAL & CLEAN-UP RESISTANT

TOUCH SCREENS & TOUCH SCREEN ASSEMBLIES (INCLUDING DISPLAYS)
HYBRID KEYPADS

RUBBER KEYPAD INTEGRATION
OPTICALLY CLEAR BONDING OF WINDOWS
CAPACITANCE TOUCH KEYPADS
BACKLIT KEYPADS

INJECTION MOLDED ENCLOSURES
CUSTOM FABRICATED METAL BACKERS